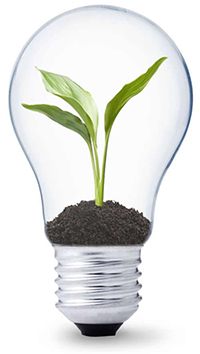 Why upgrade to LED lighting?
LED fixtures sold and installed by Buschur Electric combine innovative adjustable fixture design with a patented heat dissipation system to create energy savings up to 85% and maintenance savings in the thousands of dollars. We deliver ROI's that make sense. And LED fixtures provide light quality closer to daylight when compared to older technology currently in use.
Benefits of LED lighting:
Up to 85% energy savings
Potential rebates from your utility company
Even light distribution
Reduced light pollution
Adjustable LED modules for fine-tuning beam angles
Reduce input watts (energy consumption) by 67-90%
100,000+ hours expected life (~20 years - no maintenance)
Versatile, adjustable mounting options maximizing coverage
Free LED Lighting Audit by Buschur Electric
Call Buschur Electric today at 1-800-BUSCHUR to schedule a FREE lighting audit and see if LED's make sense for you!
---
Buschur Electric's outstanding reputation for quality service lies in the strength and capabilities of our highly trained and certified staff of design and installation experts. We work closely with our customers to establish customized solutions for your specific needs and are available 24-hours a day, 7 days. Call 800.287.2487 to set up an appointment today! We look forward to working with you!
---
Published by Chris Steinke
Ph: 419.628.3407 - Cell: 937.638.1738 - chriss@buschurelectric.com