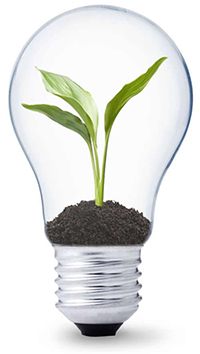 There is Still Time to Take Advantage of Lighting Rebate Programs
DP&L, AEP Lighting Rebate Programs Continue in 2014
Good news for those of you who have yet to upgrade your old, inefficient lighting systems. DP&L and AEP have chosen to continue with their lighting rebate programs for 2014. This is a great opportunity to be ahead of the curve, and upgrade to energy efficient lighting systems and have up to 1/3 paid for through these rebate programs. On top of the rebates, you can expect to save up to 60% on lighting costs.
Whether you are still using old T12 fluorescents, metal halides, or any other old, inefficient lighting system, Buschur Electric has the energy efficient lighting solution for you.
Give Buschur Electric a call to schedule a free lighting audit today! Our lighting audits will provide you will a detailed cost analysis report to show you how much energy you can save by switching to energy efficient lighting as well as payback, lighting level increases, and rebate savings available to you!
Energy Facts
The amount of energy Americans use doubles about every 20 years. Electricity consumption is expected to increase 45 percent by 2030, according to the U.S. Department of Energy's Energy Information Administration (EIA).
Only one third of the energy in burning coal reaches the consumer as electricity.
According to the American Solar Energy Society, enough sunlight falls on the earth's surface each minute to meet world energy demand for an entire year.
1200 homes can be powered for one year with 1 million tons of garbage. If all garbage in the United States was converted to energy it could power a city the size of Buffalo, New York for one year.
The Department of Energy estimates that about 20% of the energy you use at home powers electrical appliances like televisions, DVD players, stereos, coffee makers, toasters and microwaves - even when they're turned off.
If 10,000 schools turned off their lights for one minute it could save $81,885.
The average home contributes more air pollution than does the average car.
Temperature controlling homes (heating and cooling rooms) consumes the most energy in American homes each year.
20% of the electricity in the USA is produced at nuclear power plants.
Call Buschur Electric today at 1-800-BUSCHUR!
---
Buschur Electric's outstanding reputation for quality service lies in the strength and capabilities of our highly trained and certified staff of design and installation experts. We work closely with our customers to establish customized solutions for your specific needs and are available 24-hours a day, 7 days. Call 800.287.2487 to set up an appointment today! We look forward to working with you!
---
Published by Chris Steinke
Ph: 419.628.3407 - Cell: 937.638.1738 - chriss@buschurelectric.com