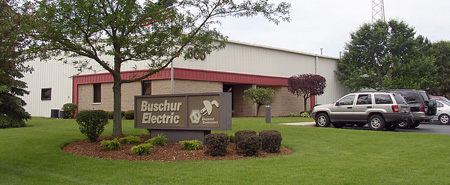 Buschur Electric, Inc. was established in 1978 in Minster, Ohio. We are a full service electrical contractor providing design, construction and installation services to the commercial, industrial, institutional, residential and farm markets.
Our outstanding reputation for quality service lies in the strength and capabilities of our highly trained and certified staff of design and installation experts. We work closely with our customers to establish customized solutions for your specific needs and are available 24-hours a day, 7 days a week.
Furthermore, Buschur Electric is dedicated to implementing new services and continuing education to stay on the cutting edge of today's progressively advancing technological world.
You can count on Buschur Electric to be there when you need us with the right tools, competencies, and installation capabilities to meet your needs.
Buschur Electric Mission Statement:
To deliver quality, value and innovation in power distribution and electrical design, construction and service to our customers.
To develop a workforce that is skilled, creative and proactive by providing a safe and secure working environment, competitive pay and benefits, advanced technical training and job satisfaction to our employees.
To maintain profitability to allow the company to grow, protect its assets, provide stability and security for its employees and provide benefits to the community.
---
Our History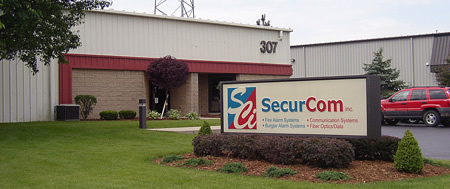 Jack Buschur began doing electrical work in 1971 on a part time basis, doing residential wiring, farm work and service work in the evenings and on weekends. At this time the company equipment was a 1967 station wagon without a back window and the necessary hand tools. Jack was the only employee and worked out of the basement of his home in Minster.
In May of 1978, Jack quit his job at Dayton Power & Light and started Jack Buschur's Electric. The business will still located in the basement of Jack's home, but due to growing pains he was soon pursuing other locations. On July 1, 1980, he incorporated to Buschur Electric, Inc. and relocated the business to the rear of 145 South Hanover Street in Minster. At this time the business had grown to 5 employees and 2 company trucks. Commercial and industrial electric work was added to the services along with home insulation and a complete line of Winco generators.
As growth continued and the need for space and offices was evident, Jack committed to purchase a 16,000 square foot facility in the new Minster Industrial Park. Buschur Electric took over 8,000 square feet of the facility in the fall of 1988 with the remaining 8,000 square feet being leased to another company. At this time, the company had 12 employees with eight pieces of equipment. In addition, the services that Buschur offered expanded to include fire alarms, security, sound and other electronic and telecommunication services. As these new services continued to grow, along with the electrical contracting business, a decision was made to hire a manager for this division. In September of 1992, Bill Bergman was hired as the manager of the electronic and telecommunication division. As economy allowed and growing pains continued, Jack and Bill felt it would be a good time to break away the electronic division to a separate company. In January of 1998, a new company was formed to take care of the electronic and telecommunications work. Bill Bergman was named Manager and later promoted to Vice President of SecurCom, Inc. SCI is located in the 8,000 square feet of the Buschur Electric building.